Welcome to Beauty Secrets of Ayurveda, a hands-on course where you will learn about the benefits of a traditional Ayurvedic Apothecary for beauty, radiance, and wellbeing. This 5-week course is designed to empower you in learning and creating your own apothecary remedies.
You will learn...
 

introduction to the doshas

 

basic Ayurvedic herbs for healing

 

Ayurvedic rituals for self practice

 

how-to create traditional Ayurvedic apothecary formulations

 

supportive and nourishing complimentary Folk Herbalism practices
I'm in!
Delve into the doshas! Learn how beauty is related to inner health. We will study abhyanga and learn to make a tri-doshic sattvic body oil.
Get Started
 Our focus will be Kapha Dosha and the practice of Marma Chikitsa.  We will study Shiro (head) & Pada (feet), learn to prepare Herbal formulation Salve and how the Ayurvedic application.
I'm ready
 Learn about the brilliance of Pitta Dosha & Agni (metabolic fire). We will learn the relationship between digestion and beauty, and learn to prepare herbal formulation Medicinal Ghee.
Tell me more
This week our focus is Vata Dosha and the senses. Discover the alchemy behind the doorways of prana and how these portals shift and change us and make a Herbal formulation Essential Oil + rose water (Hydrosol).
Yes please
The magic of Water, here we will cover the art of rasayana, medicinal drinks. You will learn the herbal wisdom and creation of four magical blends to keep you radiant inside and out. 
Save my spot
Meet your teachers
Your guides are Nichole Falco and Josie Castaneda, two master healers that are merging their knowledge & expertise to support your inner Beauty!
Register Here!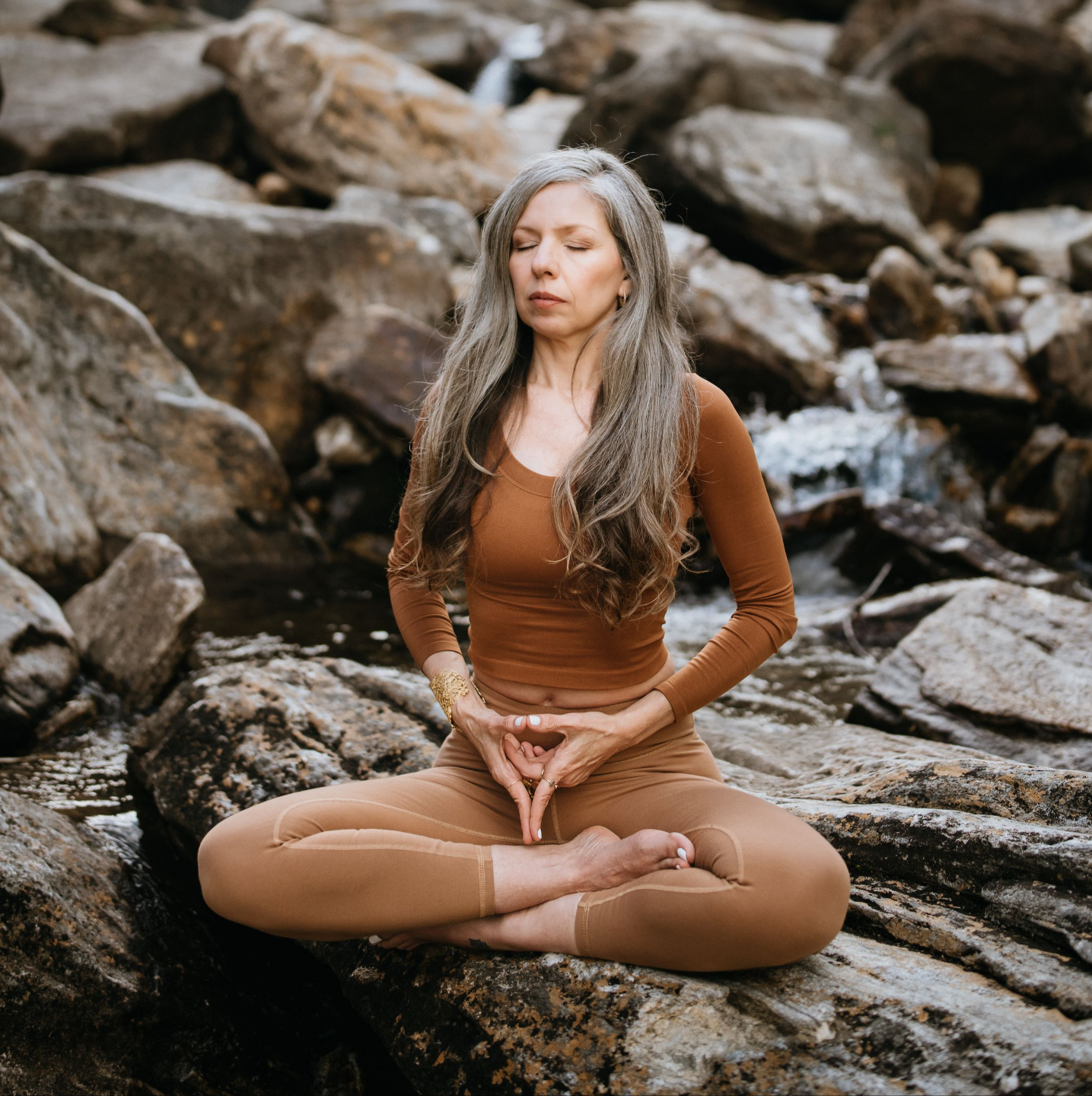 Nichole Falco
Ayurvedic Yoga Therapist &
Shakti Alchemist 
Ayurvedic Yoga Therapist Nichole is a radical healer.  She has developed a process for fearless reflection she calls Shakti Alchemy which cultivates the strength and courage to bring about a spiritual awakening. Nichole is an expert Yoga Therapist who uses the ancient science of Ayurveda to help individuals discover their unique body constitution and how to implement a complimentary diet and lifestyle to recover a natural, radiant state. This deep self work is paired with intrinsic guided experiences of yoga therapy and meditation.
Josie 
Castañeda
Healer & Folk Herbalist
Josie Castañeda was born into a family rooted in the healing arts of curan-dería, shape shifting and clairvoyance. Amongst her mastery of healing crafts, she is a Yerbera-Curandera (Folk Herbalist), Reiki Master, Dharana Meditation Teacher & Asana Yogacharya. She is the creator of Curandera Remedies, an indie wellness brand braiding Curanderismo, Reiki, and Eastern Philosophy for intentional living.
When, Where, Investment?
Dates coming soon, right in time to feel amazing for the holidays
In the comfort of your own home, the whole course is prerecorded you can watch it whenever you want and on repeat!
5 weeks for $499! and that includes all of your tools and goodies.
Invest in my beauty
Reclaim your vitality and beauty
The time for change is now!
---
Visit the Fountain of Youth 
GET STARTED
Frequently Asked Questions
Do I need previous experience?
Will this work with my busy schedule? Do I have to be there live?